Area Classified Ads ™
Please do not hack this website!
Dear Hackers,
I do not know who you are and you do not know me.
Why do you choose to single out people that have never hurt you in any way, treat them as enemies, and hack their websites?
Hacking a simple website causes the owner undue stress, discourages her/him and it cost her/him money to correct the website.
It puts more dollars into the big conglomerates and fortune 500 companies making them richer and more powerful.
Hacking limits and discourages competition also to the advantage of big business.
Every time you hack some poor blogger, ecommerce, or any other type of website you are playing into big brother's game.
Please consider what you are really doing and why you want to hurt someone that has never hurt you.
Please leave my website alone and tell your friends to not hack it.
I will pray for all of you daily. Peace be with you always.
Thank you for your consideration.
Kindest regards,
Clifford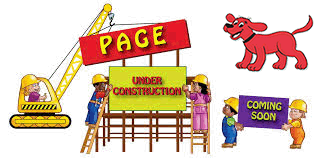 Thank you for being patient while we build our website correctly.
When we are finished you will have a true Classified Ads website with no annoying popup banners or ads.
When you post a listing it will be in a specific category in chronological order.
SELL, BUY, TRADE, or ADVERTISE on 7 Continents: Africa, Antarctica, Australia, Europe, North America, and South America.
After you list your ad it will be seen by BILLIONS of People in 45,000+ Cities in 196 Countries on 7 Continents Worldwide.
When you look for a vehicle or any item you will see true and current ads, not scraped ads from other sites.
We will consider any and all recommendations to improve your experience at Area Classified Ads.
We will not burden you with restrictions as do Craigslist, eBay, Facebook and other big money websites.
Thank you for your consideration, please check back and tell your friends about Area Classified Ads.
Kindest regards,
Clifford
Copyright 2004 - 2018 © AreaClassifiedAds.com